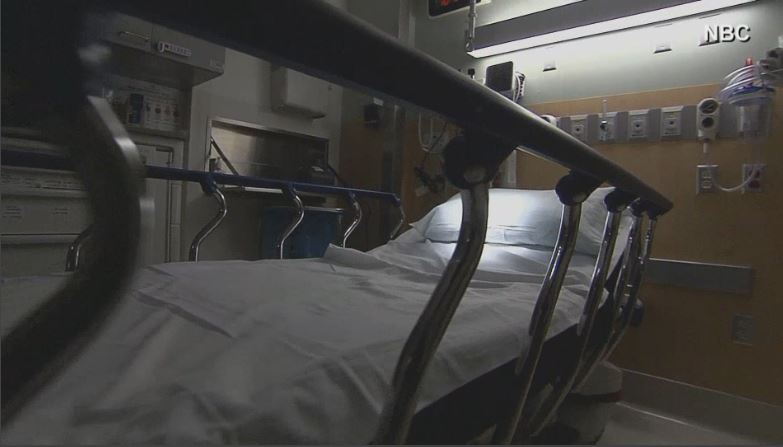 WATERLOO, Iowa (KWWL) — Over 3 days, Black Hawk County saw an increase of 41 confirmed COVID-19 cases, bringing the county's total to 62.
Officials believe this is the first sign of a surge in positive cases that they're anticipating will continue.
"Welcome to the 'suck.' It's starting to get bad," said Black Hawk County Sheriff Tony Thompson, using military jargon to describe the challenge the county faces. Thompson noted that in a week's time the number of confirmed cases increased by 50.
"There is no doubt that a surge of case is occurring in Black Hawk County," said Dr. Nafissa Cisse Egbuonye, the Black Hawk County Public Health Department's director.
"With every positive that we know, I would lay money there are 5, 6, 7 that we don't know that are positive," said Dr. Sharon Duclos of People's Clinic.
Dr. Egbuonye agreed, saying that nationally some people aren't even showing symptoms, in the medical world they're labeled as asymptomatic.
"This not the time to relax any of our mitigation efforts, we need all of you to do so," Dr. Egbuonye said.
Neither the state nor the county seems to be tracking Iowans who may show symptoms, but not meet the testing criteria. They reiterated that regardless of a if a person gets a test, the treatment for COVID-19 is the same. Testing is still limited, so they're testing those most at risk for complications.
"Because we want to preserve the ability to get those tests back promptly so we can preserve our PPE, cause we're going to need that going forward," said Dr. Russell Adams, the Chief Medical Officer at Allen Hospital.
Personal protective equipment remains a critical need for healthcare workers. Black Hawk County continues to receive shipments of PPE from the state stockpile, although Thompson noted he was nervous about that supply lasting indefinitely.
"Everything I'm hearing from the state is they're running dangerously low, because we know that everybody is burning through PPE, regardless of how many people they're treating, dealing with." Sheriff Thompson said.
Dr. Addams noted that UnityPoint Health was applying to be part of an effort to see if antibodies in the plasma of patients who had recovered from COVID-19 could be used to treat patients.
There was also a lot of talk regarding businesses.
Sheriff Thompson and Dr. Egbuonye said they've been checking in with essential businesses to see if improvement is needed. So far, Thompson says they've not had to write any citations.
Black Hawk County will hold another news conference on Thursday, April 15th at 3:30 p.m.