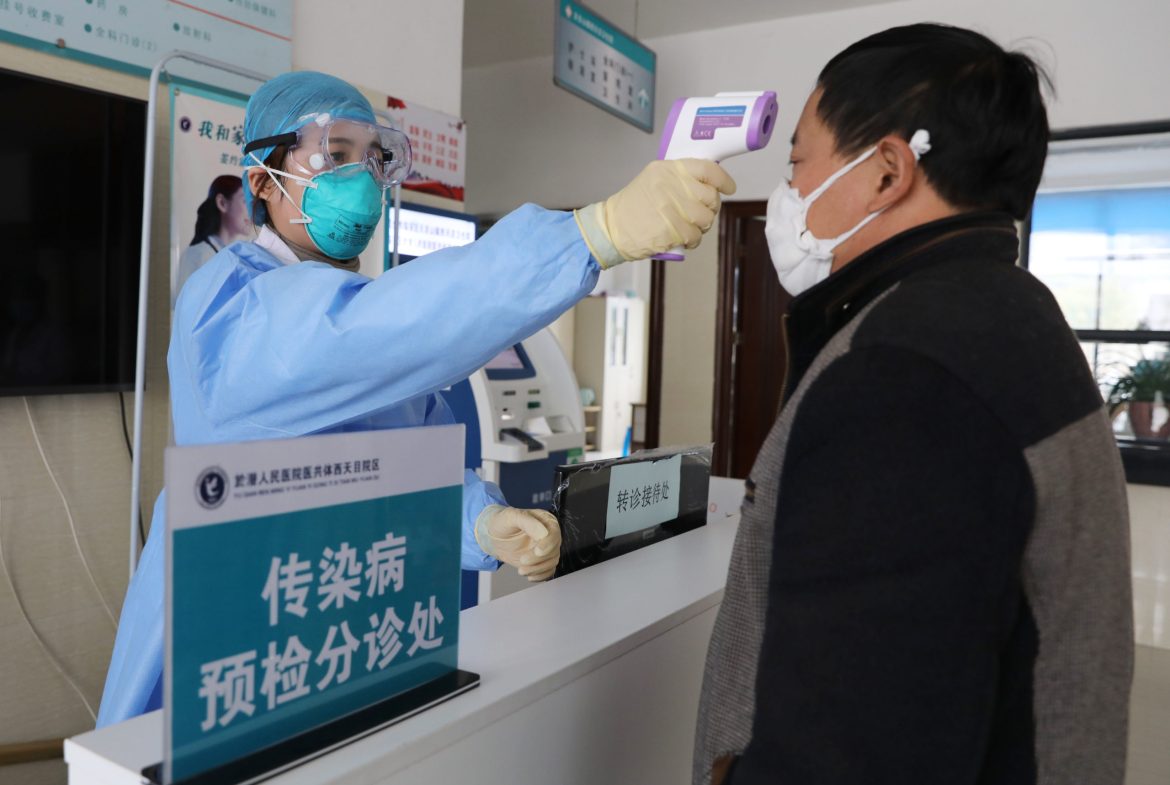 A doctor at a community health station checks the body temperature of a visitor in Hangzhou in east China's Zhejiang province Monday, Jan. 27, 2020.
Feature China | Barcroft Media | Getty Images
Two patients from the same family in England have tested positive for the coronavirus, according to the country's chief medical officer.
In a statement Friday, England's Chief Medical Officer Chris Whitty said the patients were now in the care of the country's National Health Service (NHS). "The patients are receiving specialist NHS care, and we are using tried and tested infection control procedures to prevent further spread of the virus," he said.
Whitty added that his team was "working rapidly to identify any contacts the patients had," in order to prevent further spread.
No information was given on where the patients were living or their nationality, although a reporter for the U.K.'s Guardian newspaper tweeted that they are being treated at Newcastle's infectious disease unit in the north east of England.
The statement said the NHS in the United Kingdom had been preparing for U.K. cases of the new coronavirus strain and had put in place measures to respond. "We are continuing to work closely with the World Health Organization and the international community as the outbreak in China develops to ensure we are ready for all eventualities," the statement added.
The four chief medical officers for the U.K. have raised the risk level regarding the coronavirus from "low" to "moderate."
"This does not mean we think the risk to individuals in the U.K. has changed at this stage, but that government should plan for all eventualities," they said in a statement Thursday.
Current U.K. government advice is that anyone coming back from China with respiratory symptoms should self isolate for 14 days while anyone coming back from the Wuhan area should do the same whether they have symptoms or not.
Following the announcement, Europe's bluechip Stoxx 600 shed its morning gains to sit around 0.1% lower. Shortly before 10 a.m. London time, the FTSE 100 was lower by around 0.5%.
At the moment a special quarantine unit for returning U.K. visitors from the Hubei province in China is being set up in the north west of England. On Friday morning, Chinese officials reported that the country had 9,692 confirmed cases of coronavirus and 213 deaths.